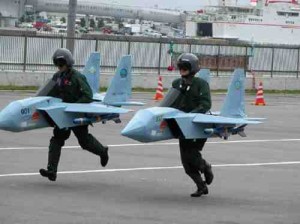 Iranian official sources report that the air force drill began Monday, Sept. 15, in half of the country's 30 provinces. They gave out no details of which provinces or how long the exercise would last. The commander of Iran's aerial defense, Brig. Gen. Ahmed Mighani said that any enemies attacking the Islamic Republic would regret it.
The exercise was launched on the day the UN nuclear watchdog reported that non-cooperation from Tehran had stalled its efforts to establish whether or not Iran was developing nuclear warheads, enriching uranium for military purposes, testing nuclear explosives or building nuclear-capable missiles.
Of late, certain influential voices have been raised in Israel arguing against the need of military action to cut down Iran's covert nuclear designs.
President Shimon Peres, for instance, maintains that tough economic sanctions would "do the job" of deterring the Islamic Republic from making a nuclear bomb.
The latest IAEA report shows how invalid this argument is.
Tehran is not deterred by sanctions or tempted by international diplomacy to give up its nuclear aspirations, especially since the Georgia conflict with the United States has presented Iran with Russian backing for its nuclear program and opposition to sanctions.
Tehran is therefore free to go forward with its nuclear plans. Iran's defense minister Mostafa Mohammad Najjar was able to declare scornfully Monday: "Threats by the Zionist regime and America against our country are empty."