Finally! It looks like the end of bad trade deals are over. NAFTA is coming up for review. Trump and Secretary of Commerce Wilbur Ross are working on a NEW NAFTA plan, that's expected be see day light into about two weeks.
Trump to preview new NAFTA plan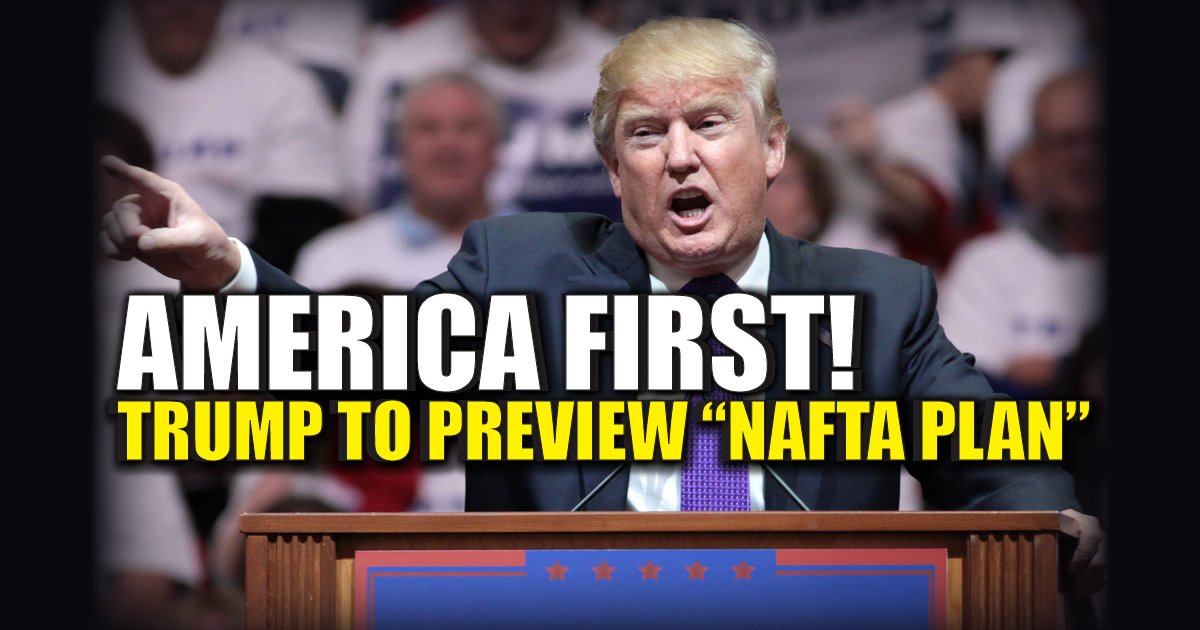 What's the number one job-killing bill in America?

If you said NAFTA, you'd be 100% correct.

Hillary Clinton's accused rapist husband, Bill Clinton, signed the disastrous globalist bill into law and thus began the ultimate destruction of the American middle-class.

During the 2016 presidential election, Donald Trump vowed to "reform" NAFTA so it better suits the American people.

And true to his word, President Trump is doing just that.

From Breitbart

President Donald Trump signed an executive memorandum on Thursday ordering the Secretary of Commerce Wilbur Ross to investigate steel imports. But he also previewed action on NAFTA.

"The fact is, NAFTA, whether it's Mexico or Canada, is a disaster for our country," he said, referring to the North American Free Trade Agreement. "We'll be reporting back some time over the next two weeks as to NAFTA and what we're going to do about it."

Trump specifically cited Canada's imported dairy products hurting farms in Wisconsin and New York and imports of lumber and timber.