A Copy of the brief is located HERE.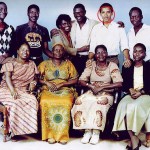 SERVICE OF LAWSUIT CHALLENGING SENATOR OBAMA'S RIGHT TO BE A CANDIDATE FOR PRESIDENT BECAUSE HE DOES NOT MEET THE QUALIFICATIONS HAS BEEN COMPLETED
Contact information at the end of this press release. Documents filed with the court and a copy of this press release can be downloaded at the end of this press release.
(Lafayette Hill, Pennsylvania – 09/04/08) – Philip J. Berg, Esquire, the Attorney who filed suit against Barack H. Obama challenging Senator Obama's eligibility to serve as President of the United States, has received confirmation from his Process Service Company that the Democratic National Committee (DNC) and Senator Barack Obama were served today, September 4, 2008, with the legal documents pertaining to Berg vs. Obama, Civil Action No. 08-cv-4083.
The DNC was served at 12:00 p.m. and Senator Obama was served at 1:00 p.m. The U.S. Attorney's Office accepted service on behalf of the Federal Elections Committee (FEC) on or about August 22, 2008.
Philip J. Berg, Esquire
555 Andorra Glen Court, Suite 12
Lafayette Hill, PA 19444-2531
Cell (610) 662-3005
(610) 825-3134
(800) 993-PHIL [7445]
Fax (610) 834-7659