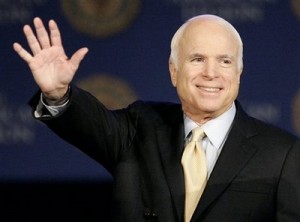 The jet flew to Flagstaff, Ariz., on Thursday before heading for and landing in Middletown, Ohio.
McCain campaign staff prepping the Dayton event told FOX News that all indications are that Palin would be the VP choice.
Palin is considered a rising star in the Republican Party. She is the state's first female governor, the mother of five — and at 44 is its youngest chief executive.
For more details on his #2, check out Gov. Sarah Palin.